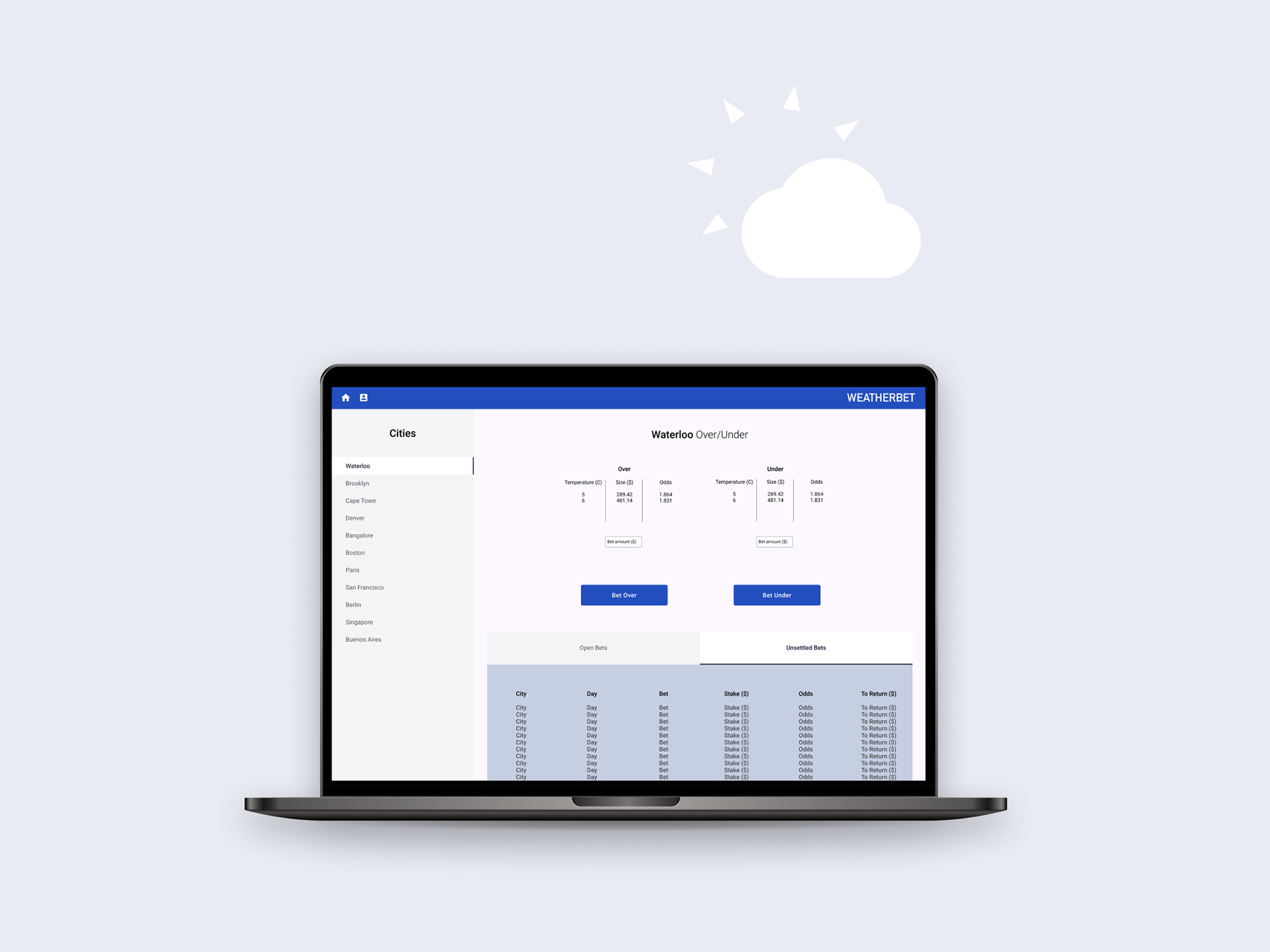 WeatherBet is a decentralized app that allows users to bet on the weather with ETH, built during the ETHWaterloo 2019 hackathon. This was my first exposure into the world of blockchain. Our team got the opportunity to pitch our project to Vitalik Buterin, the co-founder of Ethereum. We won
Best Use of Chainlink Oracles
($1000) and are featured on 
Chainli

nk's bl

og
. 
"How might we bridge the gap between centralized and decentralized apps to entertain current wallet users and increase crypto adoption?"  
SportX
 is the world's first regulated non-custodial sports betting exchange developed on the Ethereum blockchain. Since their launch in early 2019, they've gained popularity with 1000+ users.
Seeing them successfully build a decentralized version of sports betting, we were inspired to explore the possibility of crypto weather betting. 
The weather is a conversational topic popular among almost all demographics. 
The Weather Channel
app is used by roughly
45 million
per month, and there are many fiat weather betting platforms, such as
Weather Battle
,
Tradeweather,
and
BetOnWeather.io
. Recognizing a large addressable market, we set out to entertain current wallet users & increase crypto adoption by making peer to peer crypto weather betting a reality.