Hackathons have a special place in my heart. They're where I got introduced to UX/UI design, met some really cool people, learned new skills, and worked on impactful projects. I've been involved in over 8, and here are some of my favourites – 
Improving public judgment of fake news
@Hack the Valley 4 (University of Toronto Scarborough)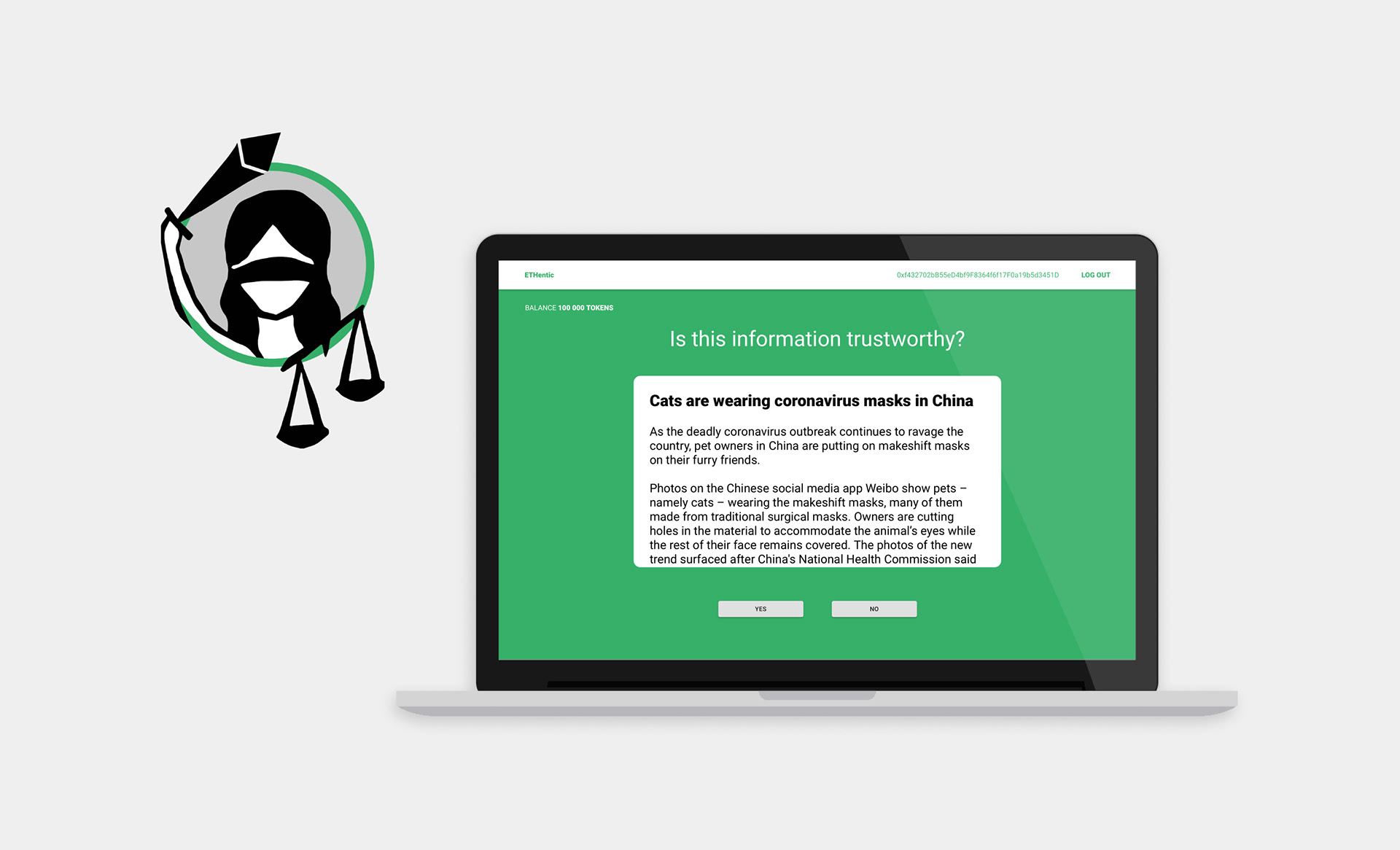 Timeline
  36 hours (Feb 2020) 
Tools
Framer X, Illustrator 
Role
UI & Visual Designer
Team
Markos Georghiades (Backend), Hoang Nguyen (Full stack), Russell Goldman (Frontend) 
project
We were all aware of the growing issue of fake news in society, and how it impacts people's views and decisions. We'd seen ML fact checkers target this by identifying and helping remove fake news across the Internet. So, we wanted to innovate upon current technological approaches to further challenge the fake news problem, raise awareness, and engage people in education.
Our solution, ETHentic, is a decentralized betting platform, where users can bet on the authenticity of news articles.
Out of 100+ projects and 600+ participants, we made it to the top 10, to demo our project in front of judges and hackers. It was really fun to share ETHentic with others and watch people try it out. And, 
we ended up placing 2nd overall! 
Bridging gaps between centralized & decentralized apps
@ETHWaterloo 2019 (ETHGlobal)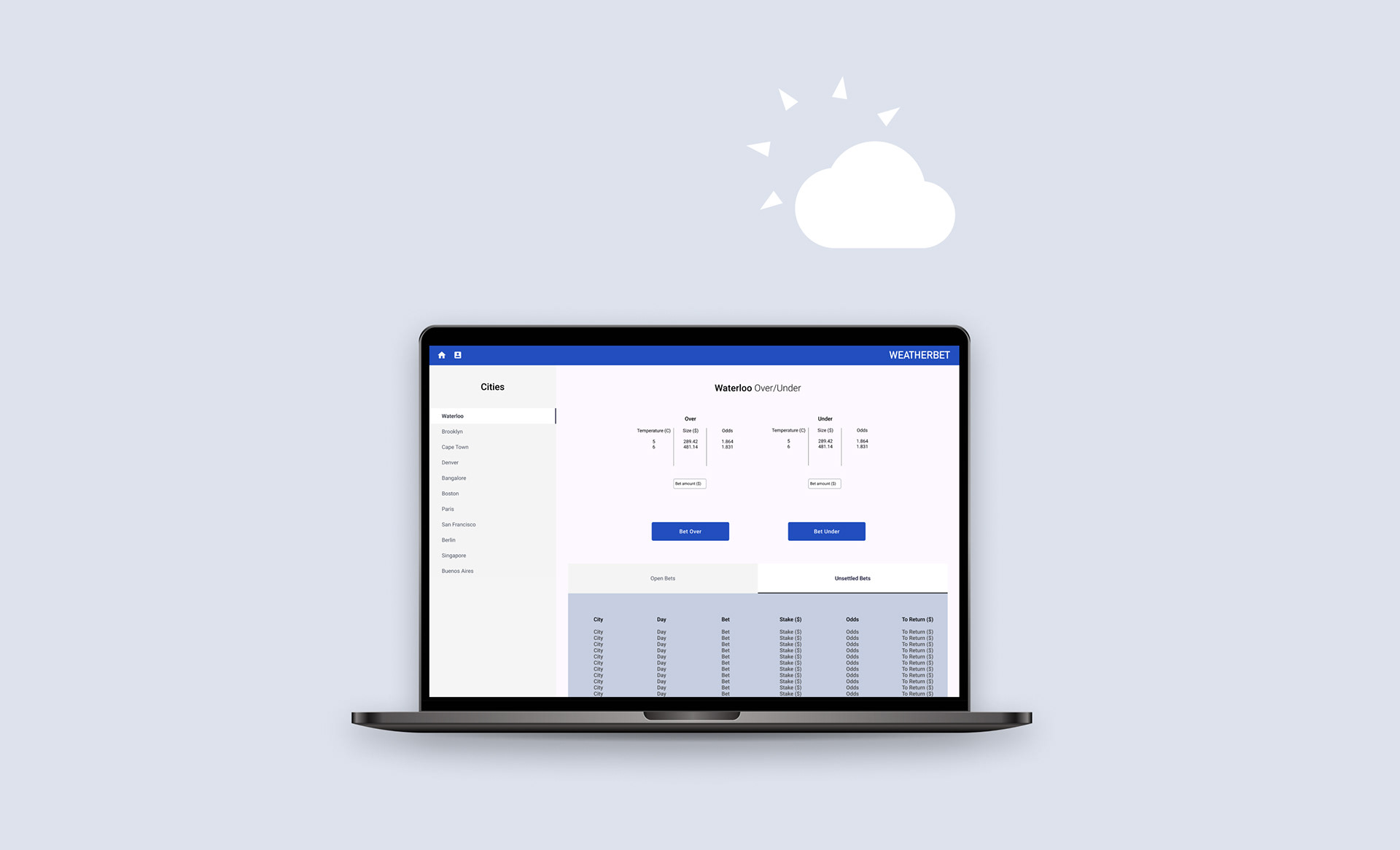 Timeline
  36 hours (Nov 2019) 
Tools
Figma, Illustrator 
Role
UI & Visual Designer
Team
Christian Agnew (Backend), Jake Russell (Frontend)
We set out to entertain current wallet users & increase crypto adoption by making peer to peer crypto weather betting a reality. WeatherBet is a decentralized app that allows users to bet on the weather with ETH.