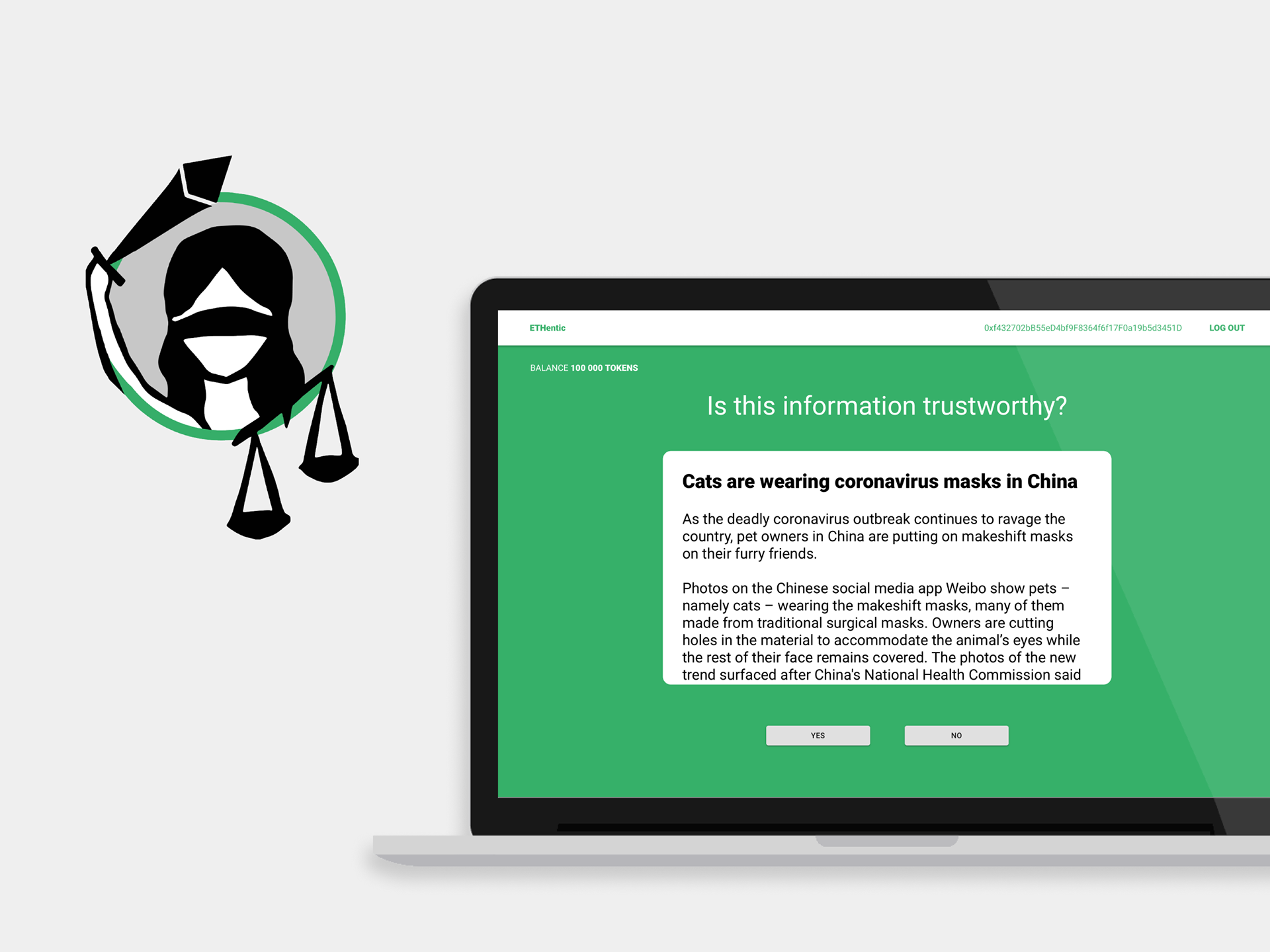 Markos Georghiades
back end
Russell Goldman
front end & branding
I went to Hack the Valley at University of Toronto Scarborough, and I got to work on a project, ETHentic, with an amazing team. We had a great time learning about blockchain use cases, as well as how easy it is to be influenced by fake news. And, we ended up placing 2nd out of 100+ projects and 600+ participants! Here's a piece of our process.
"How might we improve public judgment of fake news?" 
We were all aware of the growing issue of fake news in society, and how it impacts people's views and decisions. We'd seen ML fact checkers target this by identifying and helping remove fake news across the Internet. So, we wanted to innovate upon current technological approaches to further challenge the fake news problem, raise awareness, and engage people in education. Our solution – 

Articles are first evaluated using an ML model. For users to win the bet, they must make the same choice as the model. This data can be written to the blockchain and used to train the model. 



For our brand, we used a green colour that reminded us of Ethereum Classic. Our logo is Lady Justice - she's blindfolded, holding a sword in one hand and a scale in the other. Her sword was created as a tribute to the Ethereum logo. We felt that Lady Justice was a good representation of what our project meant, because it gives users the power to be the judge of the content they view, equipping them with a sword and a scale.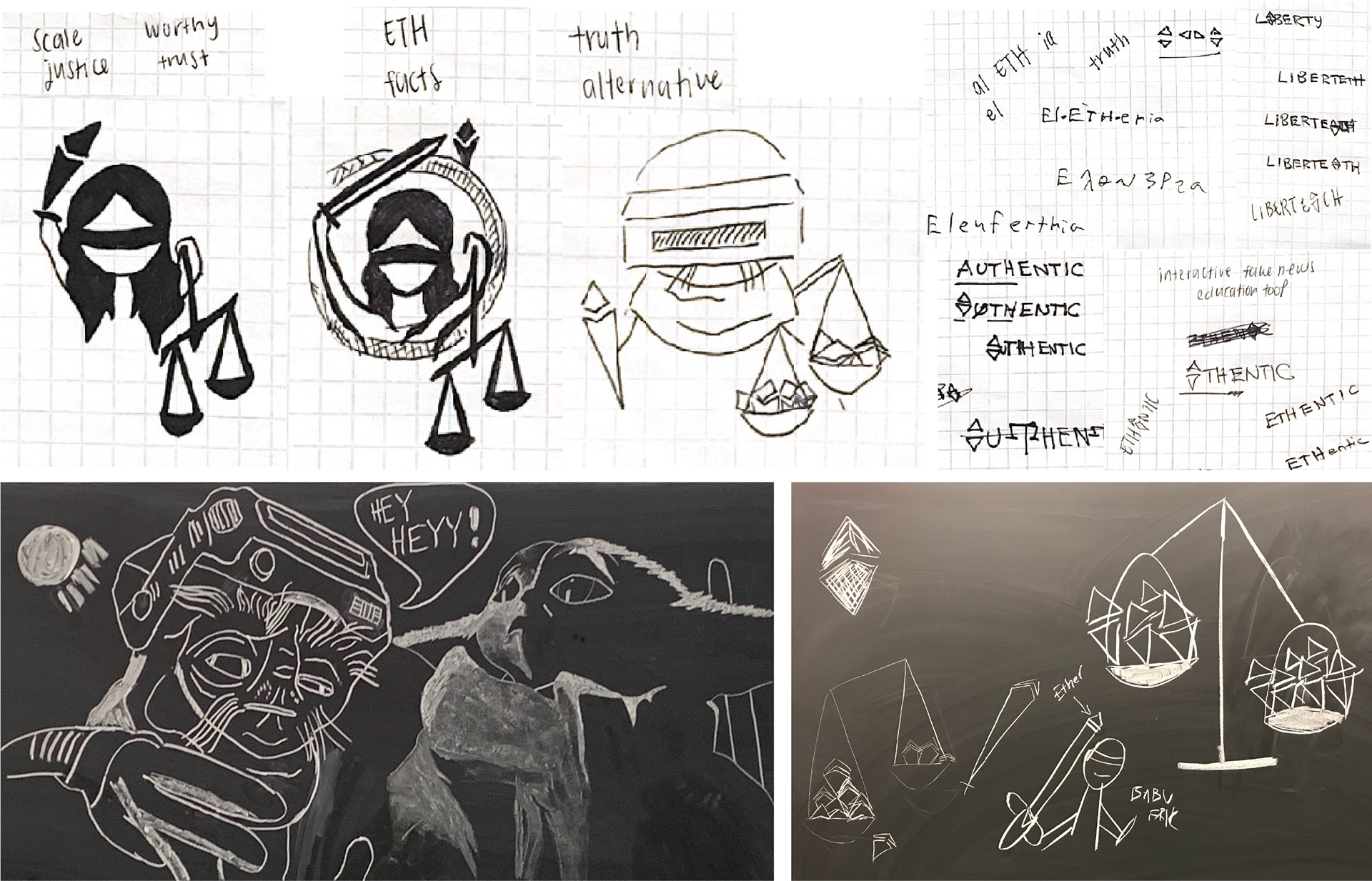 Time to demo – it was really fun to share ETHentic with others and watch people try it out. The looks on some of their faces after discovering articles' legitimacy were priceless. "I can't believe that story is fake!" 

So yeah, that's it from me. If you want to learn more about ETHentic and how it was built (our tech stack is honestly pretty impressive), head over
here
. Thanks for reading!