These are a few of my favourite projects where I've done both visual design and frontend development. I usually use frameworks like Vue.js or low code programs like Anima, but I'm always interested in learning new tools depending on what best fits the product's needs and constraints! 
E
levating the online presence of Block Hack Global, a 6 week virtual entrepreneurial blockchain hackathon with $50k+ in prizes, through creating and maintaining responsive webpages and digital marketing materials. 
TOOLS

  Figma, Anima, HTML, CSS
TEAM


Christina
👋 
Web & Visual Design Intern  


Juan  

Art Director


Rumjhum  

Content Strategist


Leo  

Backend Developer 




(and the rest of the Block Hack team!) 
​​​​​​​​​​​​​​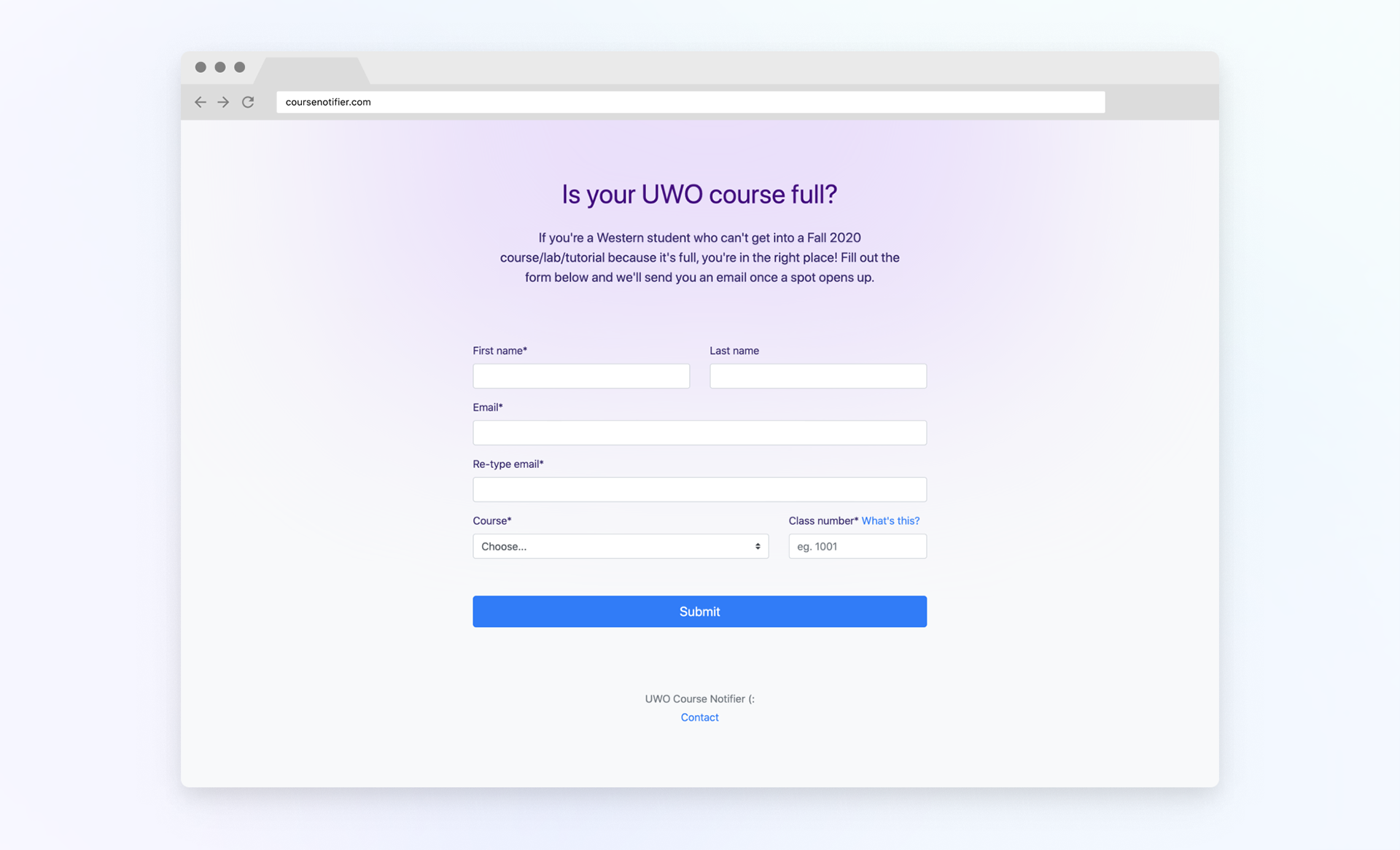 Developing the frontend for

UWO Course Notifier

, a web app notifying 700+ students of open spots in courses at Western University. Iterated upon form validation, labels, hints, and success & error states, to improve form submission accuracy. Github
TOOLS

  HTML, CSS, JS, Bootstrap
TEAM


Christina
👋
Frontend Developer
Jacob  Full Sta

ck D

eveloper
Lightweight, responsive budget calculator displaying conditional messages based on expenses and income input values. 
​​​​​​​
TOOLS

  Vue.js, Skeleton CSS