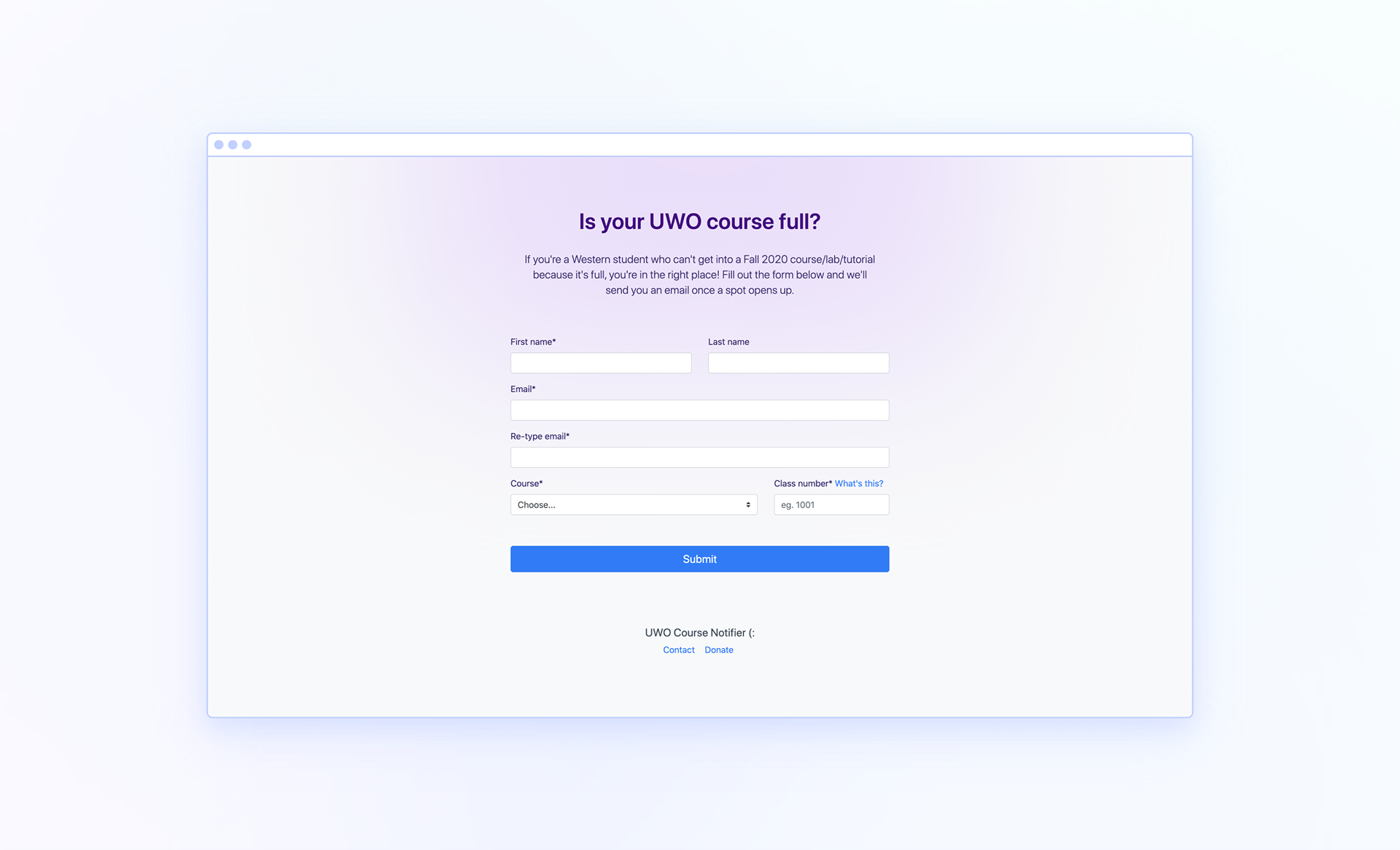 Timeline
  July 2020​​​​​​​
Role
UX/UI design & frontend development 
Tools
HTML, CSS, JS, Bootstrap
Team
Jacob Chun (full stack) 
Project Overview
It's time to register for classes, and students at Western University often find that their desired courses are already full. When this happens, they can either try to find another course that's still open, or spend time refreshing the course page, hoping someone will drop the course.
With UWO Course Notifier, students tell us the course they want to get into, and their contact information. Our program continually checks the status of the course, and when a spot opens up, we send them an email so they can register. 
Learnings & Outcomes
This was my first time using JS, Bootstrap, and Git! So I learned a lot about form validation using JS, responsive web design in Bootstrap, and version control with Git. 
We also learned about designing with error prevention in mind. For example, our first iteration only had one email input field. But, even with email formatting validation, students were still submitting the wrong email. So, we added an email confirmation field, and wouldn't allow form submission if the fields didn't match. We also noticed that students mistook the "Class number" field for a different number, so we added a screenshot showing where to find the correct number.
To date, we've had 700+ users and many happy students who got into the courses they wanted.